EFC is no longer accepting applications. Recipients will be announced in September, 2017.
EFC Scholarship Program - over $150,000
Electro-Federation Canada (EFC) and its members continue to help students across Canada reach their education and career objectives through the EFC Scholarship program.

In 2017 we are awarding over $150,000 across 57 scholarships to support university and college students in their pursuit for an exciting career in the electrical and electronics industries. Refer to the EFC Scholarship Program brochure for details on the scholarships.
Eligibility
All applicants must be Canadian citizens who have completed at least their first year of study, have maintained a minimum 75% average; be registered in a full-time eligible post-secondary degree or diploma program at a recognized Canadian university or college education institution. Applicants may only apply for a total of three scholarships. Preference will be given to applicants with a connection to an EFC member company and pursuing post-secondary education in a discipline which targets a career in the Electrical Industry, such as Electrical Engineering, Electrical Technologist, Electrical Technician, Certified Electrical Technologist, Industrial Distribution, and Business Administration. For corporate scholarships, please refer to the eligibility criteria of the individual sponsors.

EFC Scholarship Program Brochure
*Electro-Federation Canada reserves the right to request verification of any information submitted by an Applicant. All winners will be asked to mail an official transcript prior to the scholarship being awarded. An independent committee determines all final selections. All decisions are final and not eligible for appeal. Applicants are encouraged to reapply annually if they meet the eligibility criteria. Selected students by applying provide consent to promote their name and scholarship award in marketing materials and all applicants provide permission for EFC and its member companies to contact with regard to any communications related to the EFC Scholarship Program.
Chairman's Message
Creating Awareness and Opportunity for Canadian Students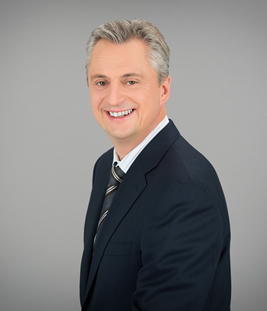 Joris Myny
Chair, EFC Scholarship Program
The EFC Scholarship Program is making an impact in our industry. In addition to providing financial support to Canadian university and college students, our members are engaging with the recipients by meeting with them and educating them on both their company and the electrical industry. In some cases, scholarship recipients are even offered employment.
The companies listed in this brochure are leaders in our industry and understand the EFC Scholarship Program goes well beyond providing funding. It increases students' awareness of career opportunities in Engineering, Sales, Marketing, Finance, Management, Operations, Information Technology and Human Resources. The program also provides members with a corporate social responsibility tool, builds their brand within and outside of the industry and offers support for their employees with children, family and friends who can also apply if eligible.
This year we are continuing to grow the program offering over $150,000 in funding.
The Scholarship Program delivers a wide range of offerings from manufacturers, distributors and associations. Students are encouraged to explore all scholarship opportunities and apply using the online system. The brochure provides details and application requirements for each scholarship with additional information on the EFC website.
Thank you to the committed EFC Scholarship Committee for their hard work and to every member that makes this initiative possible. We look forward to sharing the 2017 scholarship recipients this coming fall.
Joris Myny
Chair, EFC Scholarship Program
Siemens Canada Limited
Sr. Vice President
Digital Factory Division
Process Industries & Drives Division
2016 - Student Testimonials

Samantha Pruden
Ontario Energy Network

Nathaniel Nagy
Burndy Canada Inc. Academic Achievement

Philippe Webster
Electro-Federation Canada Scholarship

Jonathon Florek
Electro-Federation Canada Scholarship

Bhaskara Yechuri
Electro-Federation Canada Scholarship

Matthew Reiter
Convectair Sustainable Development Scholarship
Application Process

1. Register
Click on the "Register" link to the right and complete and submit the registration form.
2. Login
Login to the EFC Scholarship System with your email and password.
3. Select
Create an application. Refer to the EFC Scholarship Program brochure.
4. Save
During the applications period, your application can be saved as DRAFT until all the required information is completed and attachments uploaded. At any time, you can download and print your application by clicking on the

icon in the Application Summary section.
5. Submit
On completion, submit your application as FINAL. Download and print a copy of your application for your records by clicking on the

icon in the Application Summary section in the right column. Note: If an update is required prior to the Deadline, you can make the update and resubmit as FINAL.
Electro-Federation Canada
Électro-Fédération Canada
180 Attwell Drive, Suite 300
Toronto, Ontario M9W 6A9
Tech Support: support@rhythmq.com
Program Info: info@electrofed.com