Creating Awareness and Opportunity for Canadian Students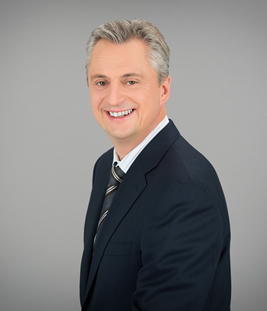 Joris Myny
Chair, EFC Scholarship Program
The EFC Scholarship Program is making an impact in our industry. In addition to providing financial support to Canadian university and college students, our members are engaging with the recipients by meeting with them and educating them on both their company and the electrical industry. In some cases, scholarship recipients are even offered employment.
The companies listed in this brochure are leaders in our industry and understand the EFC Scholarship Program goes well beyond providing funding. It increases students' awareness of career opportunities in Engineering, Sales, Marketing, Finance, Management, Operations, Information Technology and Human Resources. The program also provides members with a corporate social responsibility tool, builds their brand within and outside of the industry and offers support for their employees with children, family and friends who can also apply if eligible.
This year we are continuing to grow the program offering over $150,000 in funding.
The Scholarship Program delivers a wide range of offerings from manufacturers, distributors and associations. Students are encouraged to explore all scholarship opportunities and apply using the online system. The brochure provides details and application requirements for each scholarship with additional information on the EFC website.
Thank you to the committed EFC Scholarship Committee for their hard work and to every member that makes this initiative possible. We look forward to sharing the 2017 scholarship recipients this coming fall.
Joris Myny
Chair, EFC Scholarship Program
Siemens Canada Limited
Sr. Vice President
Digital Factory Division
Process Industries & Drives Division